Why (Wardley) Maps?
In short; because if you have a map you have a context and it gives you situational awareness – without a map to navigate your business, or personal, goals you are probably walking in a dark room with the light of a matchstick – with a map you are walking in the same dark room, but holding a flashlight; giving you the opportunity to be aware of the space you are in. Having situational awareness is a strategic advantage over those who don't, probably most companies and organization, but more importantly you have the opportunity to actually find new paths or new ways to travel on your map; or how to even redraw the map as you would like it to bee or how the future would look like.
a map gives you situational awareness, making you aware of the space you are in
A real world map example.
Imagine you are going, by car, from Stockholm in Sweden to Helsinki in Finland – you know you need a car, to explore some areas and cities around Helsinki, and to visit a friend in Lahti; about two hours north of the capital.
Without a map and no experience of the route you are likely to depend on asking people on your way there, if you are lucky you get good directions, and don't have to stop too many times asking for new.
Now, here is a map for you, with the major roads and some water routes plotted. Depending on your needs you could now think of two ways to travel, the first and perhaps most obvious is to go by car around the water (a drive taking about 20-21 hours non stop), the second way would be to go over the water, but then you need a boat, and you must be able to take your car on the boat, but you don't have access to a boat and are not comfortable with the idea of sailing; the drive of 20 hours seems like the best option.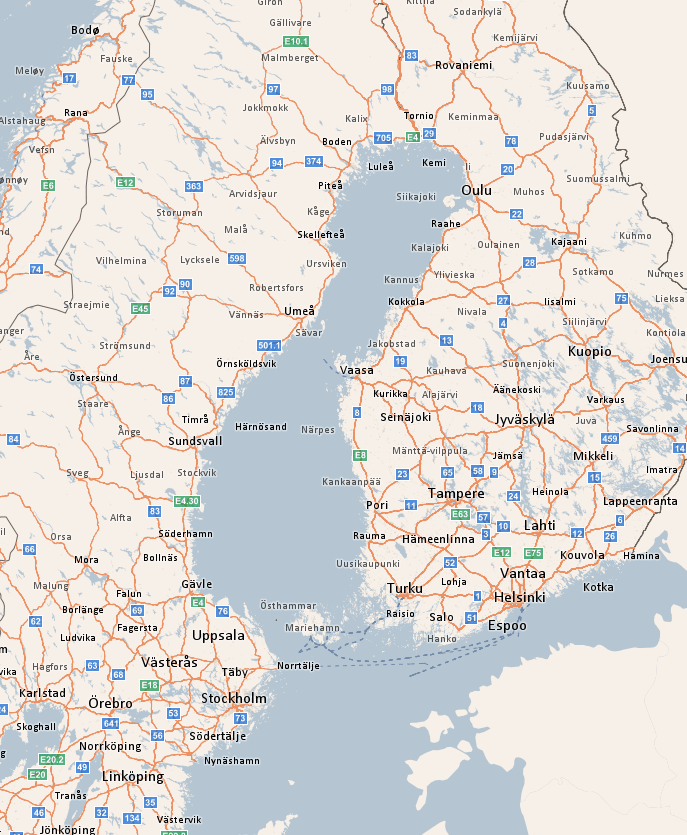 But, then you meet someone, like me, you show me the map and talk about your travel plans.
me: – "that sounds like a fun trip, are you going to see anything special up north? Like the polar light or playing golf in Tornio with 11 holes in Sweden and 7 in Finland !? ~I would like to to do that too!"
you: "no, didn't plan that, I just want to see Helsinki and meet a friend a couple of hours north from there"
me: "I see, but.. why don't you take the ferry then? you can sleep, eat, relax and even get a SPA treatment if you like while going there, I mean, instead of driving all the way"
you: "Oh.. is there a ferry line? that sound like a better option"

me: "definitely, and yet another option is to go by air and rent a car, or perhaps your friend has a car to borrow while you are there."
you: "didn't think of that, but I'll take the ferry, it's definitely the best option for this trip. Thanks!"


Lesson learned: Having a map to show others and talk about makes things super clear
What could the future look like on the map?
Imagine all the things possible and not really possible to explore what might be in a future, near or distant.
Could there be a tunnel under the Baltic Sea? (Östersjön) or a bridge crossing it? Or perhaps the sea could dry out? Or the lands be extended into the sea? Or a massive earthquake could move the countries together?
If you have a map it is easy to start adding layers of ideas and to test concepts in the context of the map.
REMEMBER – on a map, the space has meaning, and you might think of the space as being an obstacle, but know that the obstacle often is the way – "every obstacle is an opportunity in disguise"
On Wardley Maps, mapping businesses, products and perhaps your personal future and current situation – read this article with resources.